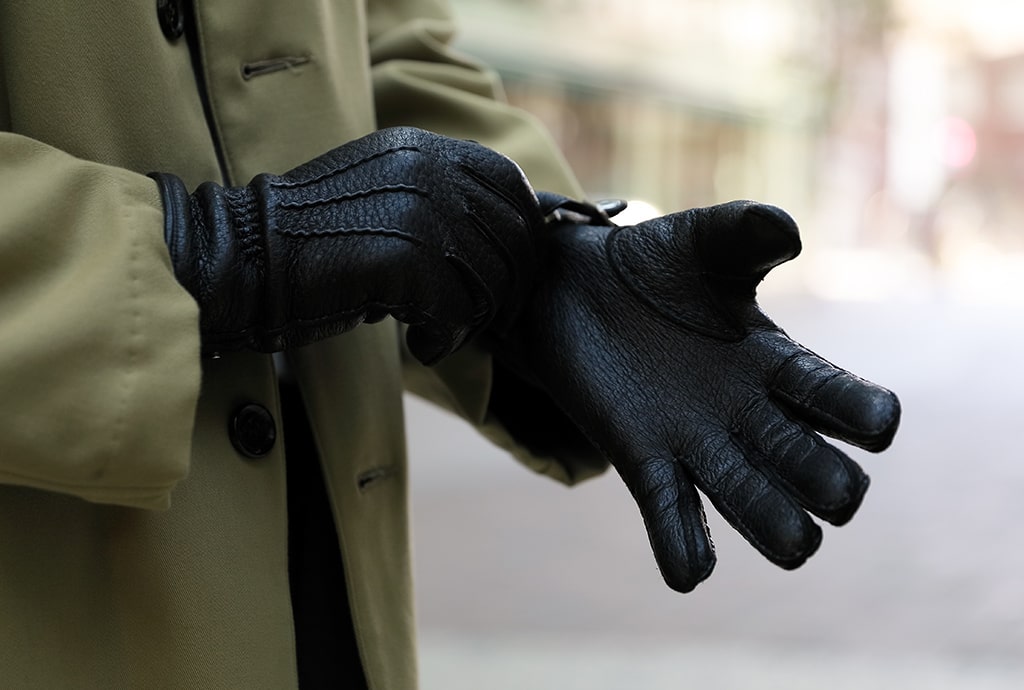 Glove Division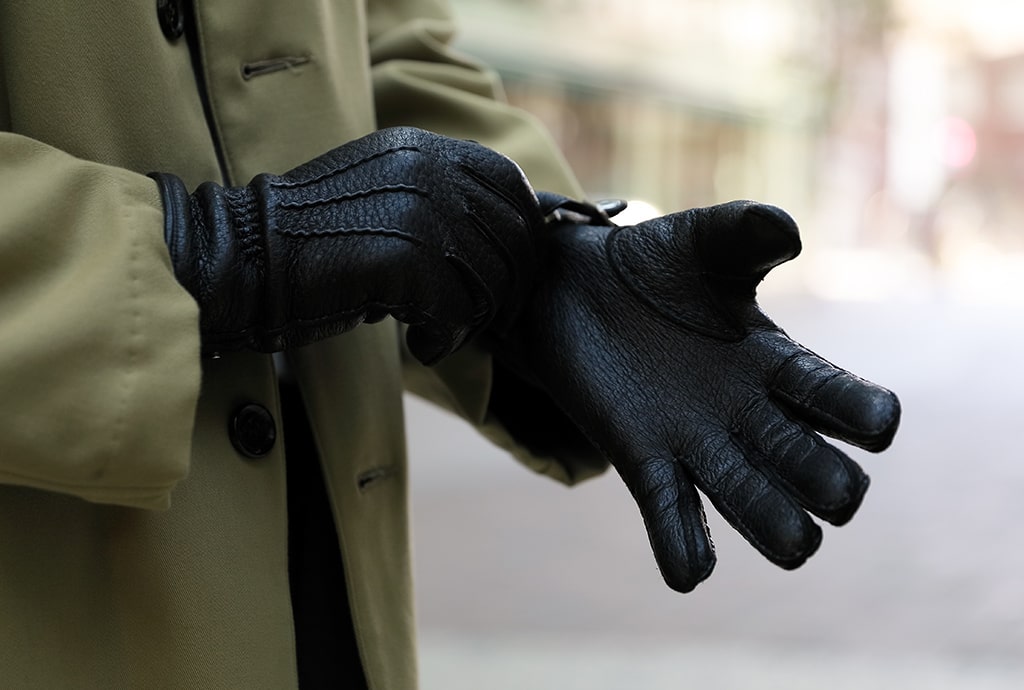 Concept
Changing the world with warmth
Changing the world with warmth.
Warmth saves people and gives the power to live freely. Warmth is critical to living in today's world.
Embracing this belief, we use the highest quality and technology to provide warmth to the world.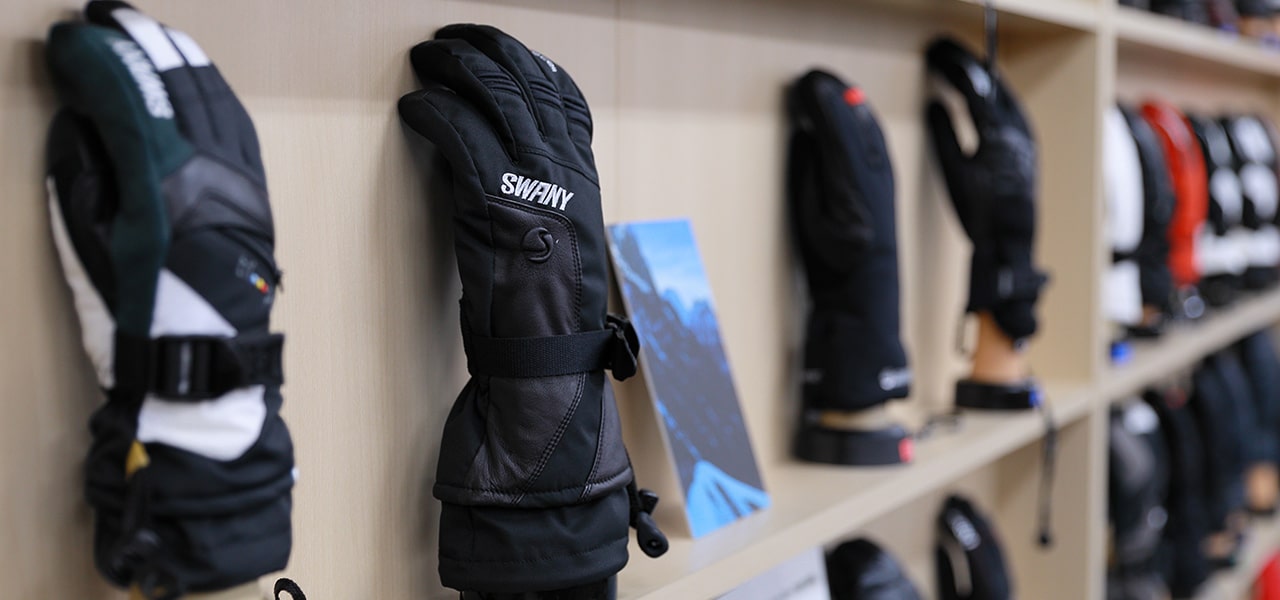 Fashion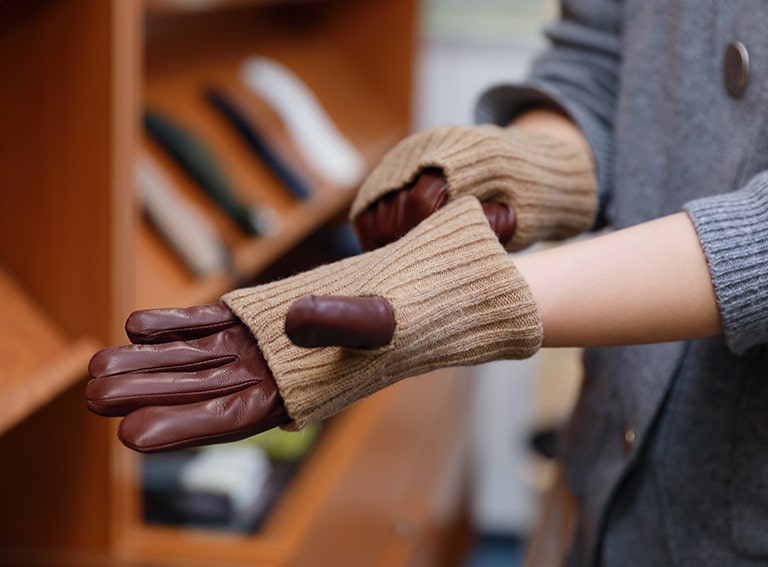 Something fashionable can make you warm
The Fashion Division conducts planning, proposals, production management, and sales of fashion gloves, scarves, and other fashion accessories. By rapidly identifying global fashion trends and creating new products, we receive high praise for not only our brand but also other fashion brands in Japan and around the world.

We value team merchandising. With a team structure for all processes, planning, production, distribution, and sales, we combine information and knowhow to develop products.
Our sales team views themselves as glove producers. Always pursuing the latest in global materials and fashion trends, we strive for high quality that conveys warmth to our users.
Planning and Design Strengths

We identify fashion trends and create new products every year. In addition to products for our own brand, we also provide manufacturing for customers in Japan and overseas.

In-house Factories

We ensure production management by conducting manufacturing in our own factory overseas. Quality maintenance and accurate delivery management lead to trust from our customers.

Sales Staff

Our sales staff, who are experts in glove trends, work as producers. We accurately respond to inquiries from our customers.
Fusion of athletic mentality, American tastes, and craftmanship
Gloversville is a city in northern New York State. Historically, the people of this region learned deer hide craftmanship from Native Americans and later turned these skills into the production of numerous high-quality deer hide products.
In the 1800s, Gloversville gained access to technology from the UK glovemaker Dents. Over time, more than 200 glovemakers gathered in Gloversville and the adjacent Jonestown, creating one of America's largest glove-making district.
In 1893, the glovemaker Elmer moved to Gloversville to establish his namesake glove company Elmer Little & Sons. Elmer Little & Sons became known for making high-quality gloves and became one of America's most successful glove companies.

His craftmanship is carried on through ELMER BY SWANY.
Sports
Hot technology to support the sports scene.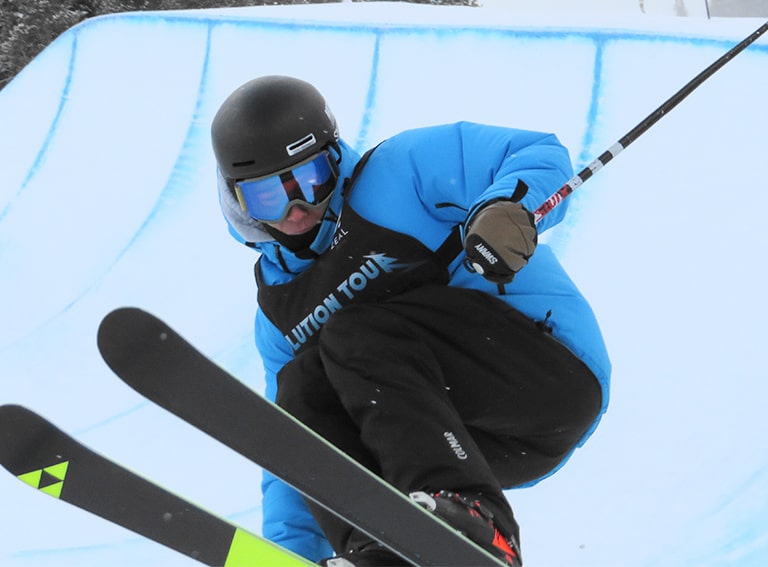 Hot technology to support the sports scene.
From ski and snowboard gloves to gloves for bikes, running, and fishing, we plan, manufacture, and sell gloves supporting all types of sports. More recently, sports gloves are expected to be have perfect fit, maneuverability, and pleasant fit. The ability to respond to such advanced manufacturing technology needs lies in our more than 80 years of industry knowhow. We are experts in the structure of the hand. Our sports gloves feature ideal material alignment and functionality, and are loved by top athletes in Japan and around the world.

In addition to our products, we win the trust of our OEM and ODM customers through our competitive quality, turnaround, production capacity, and costs competitiveness (small-lot orders, etc.).
Gaining Market Share in America

SWANY ski and snowboard gloves are widely supported overseas. With a strong following in North America, SWANY is building a reputation as a global brand.

Technical Strengths

In addition to the warmth retention needed to resist the cold, our products comprise the technology to meet the quality demands of sports, including fit, grip, and durability.

In-house Brand Development

SWANY is already mainstay brand in North America. We are using that track record to establish our brand in Japan.
Think Snow, Love Gloves
The origins of the SWANY performance glove go back to avid skier Bill Dzierson, who simply wanted to create a high-quality ski glove.
Bill was the owner of Elmer Little & Sons, the luxury glovemaker whose successful history dates back to 1893. Bill was also the grandson of the founder.
Elmer Little & Sons was located in Gloversville, New York and SWANY America was located in the adjacent town of Jonestown. It did not take long for the two companies to meet and eventually merge.

Bill began working a ski glove that provided better warmth and endurance, and later succeeded in developing various proprietary technology. The company went on to rank No. 1 for seven consecutive years in a brand ranking (SNOWSPORTS INDUSTRIES AMERICA, 2016).
Over a quarter-century has passed since launching our first ski glove on the market. Inheriting Bill's passion, we continue our efforts to provide warm, pleasant ski gloves.

International Business
SWANY brand gloves aim to be the No. 1 brand in the world.
Through aggressive global expansion, we have established ourselves as a luxury brand that is loved by many in North America and Europe.

Supporting that growth is the high quality enabled by owning our own factory as well as superior planning and design capabilities. We opened a booth at the ISPO congress held in Germany where we received the red dot design award and other praise.

We develop products suited for the culture and preferences of each country and region as we aim to deliver the warmth of SWANY products all over the world.
Strength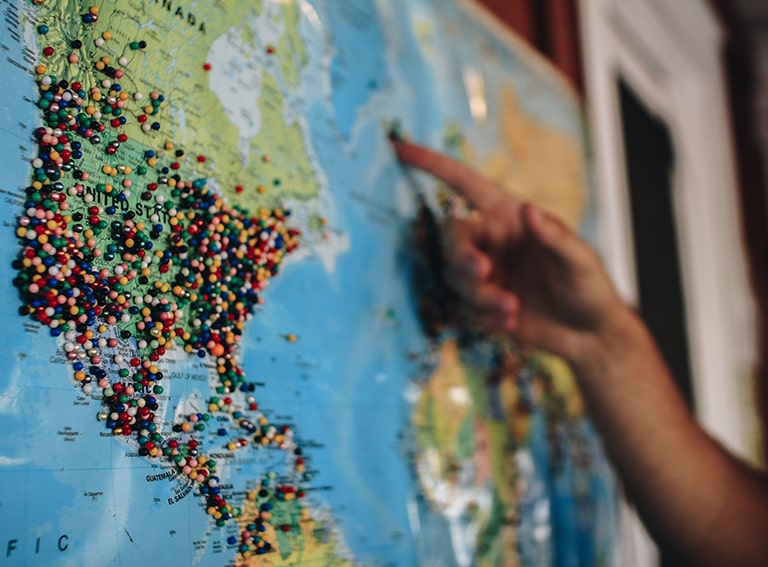 Organizational strength, teamwork, planning and production expertise develop by being an industry leader
SWANY's strengths lie in our industry-leading production management capabilities cultivated overseas.
With production plants in Asia, we are expanding our sales network to America and throughout the world. Despite being positioned throughout the world, we have created an environment grounded in strong teamwork that enables us to quickly grasp the latest trends.
What Swany can do
Product planning and proposals based on the latest trends, technology, and market research. We are a one-stop provider for all customer needs, from planning to production, and even delivery.
Our non-stop service rooted in the management of our own factory enables high quality and quick response.
Manufacturing Process
Feel or warmth. We give form to your ideas.
Using the latest information gathered from around the world, we conduct planning in Japan, production at our own factories overseas, and sales around the world. Knowhow cultivated through our global operations is embodies in our products.
Over 40 years since moving our production center overseas. We apply years of knowhow to local production and quality management.
Our local managers and on-site staff are all experts in the quality and service demanded by the market. Local staff conduct strict quality inspections and provide daily reports to our main office in Japan. Constant close-knit communication with local supports our strict quality and production management.
Inquiry

Meeting and information gathering

Planning and design proposal
Sample creation and estimate

Determine product specifications and delivery times

Contract
(order)
Production arrangements and pre-production
sample confirmation

Production/interim inspection

Final inspection and delivery
Performance
Gloves and other diverse products born from feelings of warmth
SWANY offers a variety of gloves, from fashion gloves to sports gloves used in a variety of fields. We also apply technology and planning cultivated through proprietary knowhow to manufacture textile products other than gloves.

Even if you don't have a concrete design image or parameters, we can provide a proposal based on product application. Feel free to consult with us.