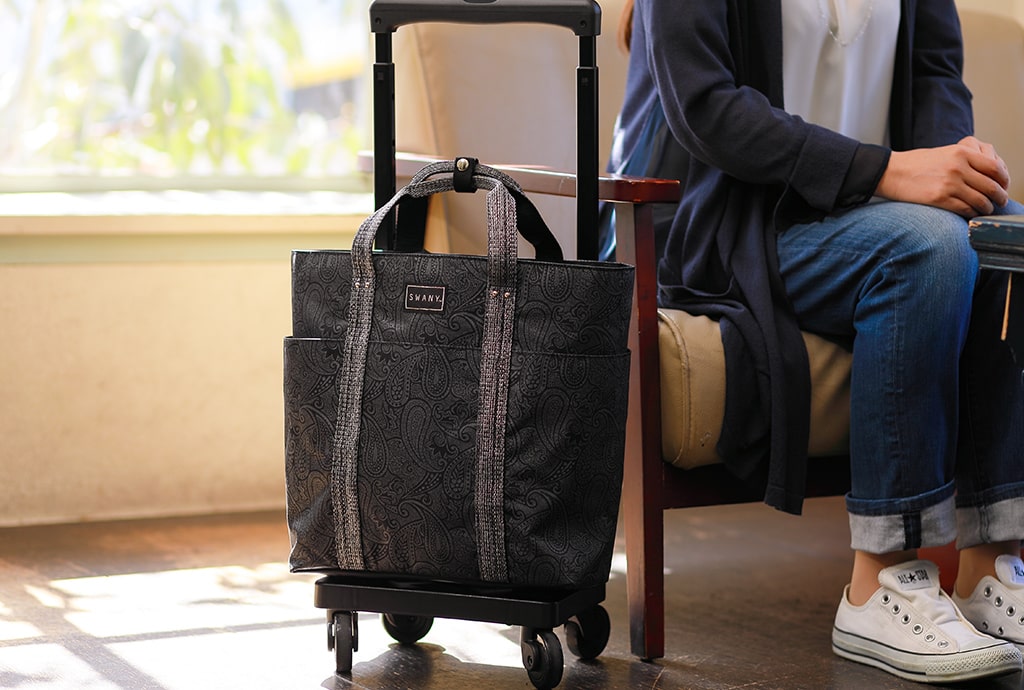 Bag Division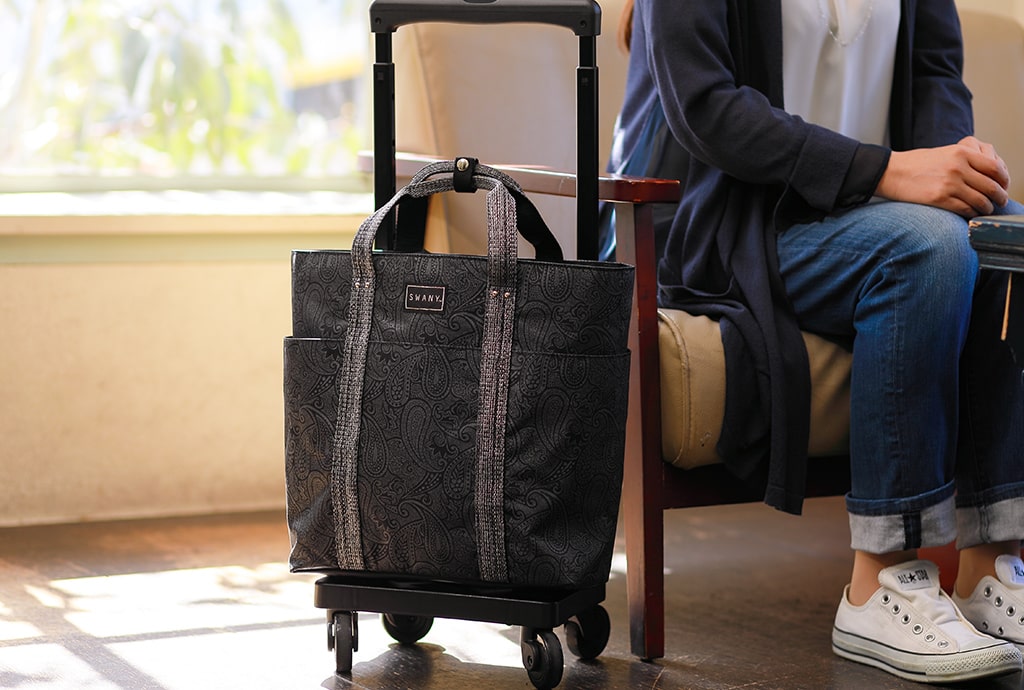 Concept
Being ourselves, always nearby
SWANY bags are a partner that is always close by for people desiring a positive, active, independent lifestyle. Take your bag with you for a casual, stylish time outdoors.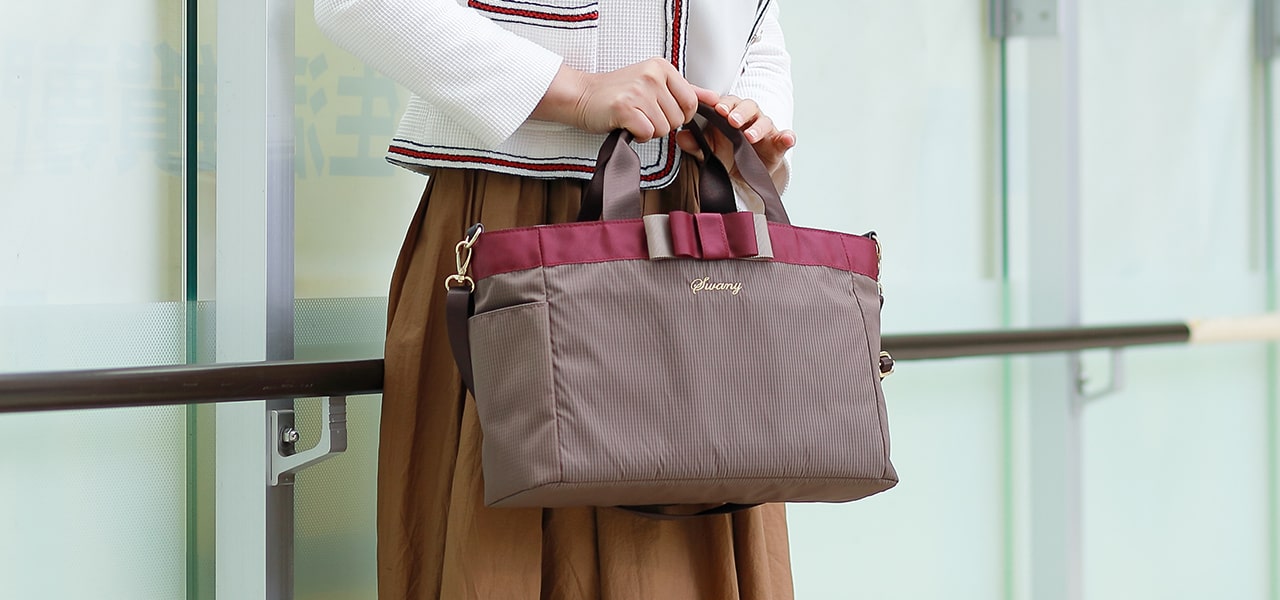 Birth Story
Warmth from product conception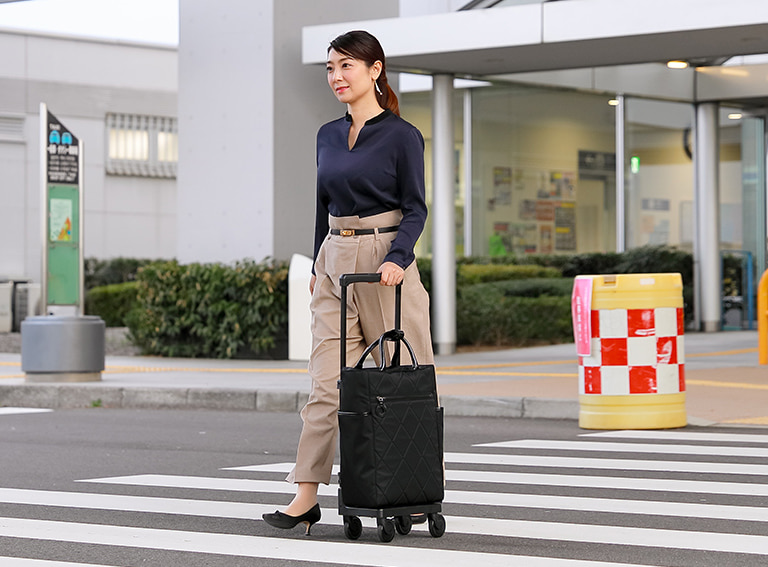 When SWANY bag developer Etsuo Miyoshi was a young salesman in 1964, he traveled to New York alone to establish the glove business overseas.

Miyoshi suffered from a disabled right leg due to complications from childhood paralysis. Dealing with the inconvenience of movement during business travels, one day in 1966 he purchased a large trunk with wheels at a luggage shop near the Empire State Building and used that bag for support during his sales visits. However, the trunk was large and heavy, making it difficult to move freely.

It was that experience that inspired the development of a bag that the user could move with freely. Those much trial and error, the SWANY bag was born.

The chain of warmth created by everyone's, the craftsmen, the sellers, and the customers, love for the SWANY bag. This warmth continues to help grow the SWANY brand.

The new SWANY brand product SENSE embraces the SWANY desire to express the feelings of the user in a decorative way.
To The World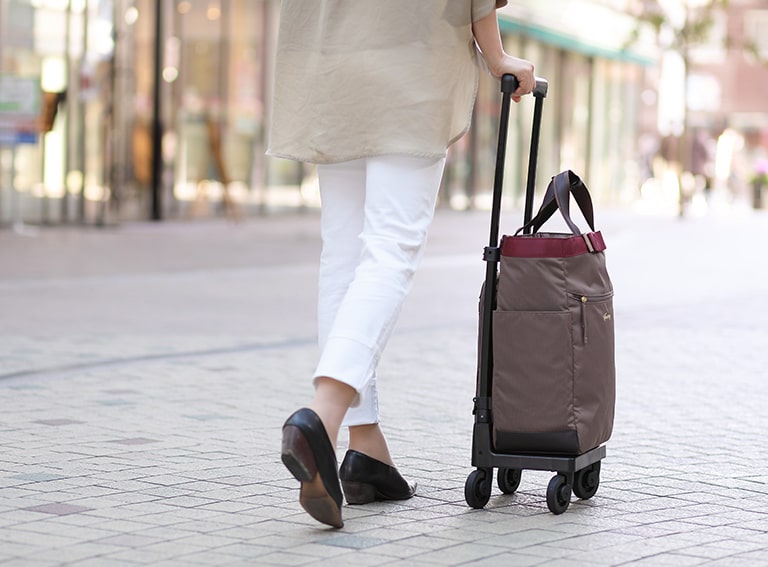 Near customers all over the world.

We are expanding sales of SWANY bags in Japan and throughout Asia. We offer products in Singapore, Hong Kong, Thailand, Taiwan, China, and the Philippines.

Customers overseas often use carry bags with going out but there are not many options of bags that support the user.

We aim to make movement a positive experience for people around the world and spread the message that SWANY helps make movement easier. We hope to make every day more positive for everyone.
Product Features
Bypass pocket

Allows you to insert and remove items without opening the main fastener.

With seat

Equipped with folding seat.
Product line includes original 4-axle stopper.

Original curved handle

Four contact points support the body to promote ease of movement.

In-frame

The hollow structure frame can support up to 100kg.

wide handle in-frame

Wide handle version.

Out frame

Single-body combined handle and caster wheels enable the bag to be removed from the frame.
*We do not sell bag or frame separately.

Original caster

360°rotation provides smooth operation.

Original 2-axle stopper

Press and hold the button to lower the handle into a locked position.

Original back-side rack

A hook allows bag to be fixed to the frame.

Original 4-axle stopper

Changes the direction of four axles to lock the position.
*Does not stop wheel rotation

Setup

Passing the handle through the handle hole on the reverse side of the bag makes it easy to carry luggage.

Increased volume

Allows you for increased belongings.

Casters with dust guards

Blocks dust and hair for ease of use.
Product Type
Daily

Light and compact for ease of use on weekdays.

DAILY

Travel

Makes carrying heavy luggage easy.
Change from pulling to pushing travel luggage.

TRAVEL

Business

Dynamic utility for business.

BUSINESS

Accessory

Combine for ease of use.

ACCESSORY