Supporting sportspeople with the latest in cutting-edge technologies.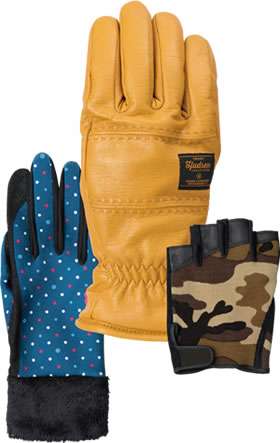 We plan, produce, and sell gloves for all manner of sporting scenes including skiing, snowboarding, motorcycling, running, and fishing. In recent years there has been increased demand from sportspeople for gloves that, among other things, fit snugly, are user-friendly, and are comfortable to wear. It is the knowhow that we have accumulated over the roughly eight decades since the company's founding that allows us to keep pace with the kind of advanced manufacturing technologies that this necessitates. Our gloves are created based on our encyclopedic knowledge of the anatomical structure of human hands, feature the right materials in the right places, and are designed with emphasis on functional beauty, and this is why they are used by top athletes in Japan and beyond.
Thanks to our high quality, delivery performance, manufacturing capabilities, and cost competiveness (including our ability to produce in small lots, etc.) we have won the trust of customers not only with our own Swany brand products, but also our OEM and ODM products.